Dance Marathon As Told By The Office
You just heard about GC Miracle's Dance Marathon and you are unbelievably excited to go.
You create your Donor Drive account and need to set your goal. You could set it at the required $55 but you want to do more than that because it's all FTK!
IT'S DANCE MARATHON DAY! You put up your best DM attire and decked out in your color teams color.
You meet your color team and realize they are all amazing, FTK lovin' people. Before you know it your DM family is born.
The Morale Leaders get on stage and showcase the morale dance. Now you can't wait to learn it.
But you remember that you haven't taken a dance class since that one time when you were 5. But it's okay because it's all FOR THE KIDS!
You will compete in some games against your friends but after all a little competition never hurt anybody.
You hear the Miracle families stories and you're trying to hold back the tears.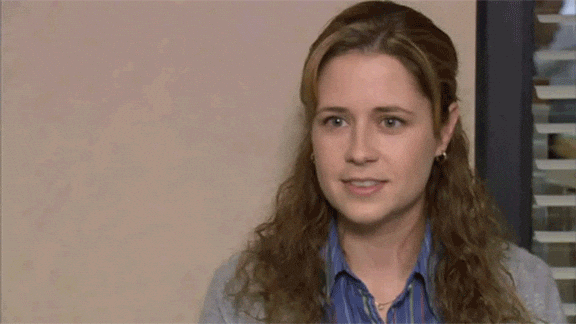 Before you know it your best friend has put you in DM Jail and you try to raise you money fast so you can get back to the party.
But wait… there are PUPPIES HERE?!
You quickly realize that you are so hungry you could eat a cow but thankfully it's lunch time.
After lunch you head over to the entertainment table so you can be first on the list for lip syncin'.
It is half way through Dance Marathon and the dementia starts kicking in but you keep going strong.
You are still calling and texting people for donations because like Michael Scott says, Mo' Money Mo' Miracles!
You keep hearing the awesome Miracle kid stories and the tears/emotion keep pouring out.
One final time for the morale dance! Time to go all in on this one.
It is almost time for total reveal and the anxiety to know if we hit the goal is killing you.
IT IS TOTAL REVEAL TIME AND YOU DID IT! All of your hard work paid off and you did it all For The Kids!
12 hours and many miracles later it is time for some much needed sleep.
You wake up the next morning and look forward to doing it all again next year.